1.
My most prized possession is
My pictures. I take hundreds and hundreds. My favorites would be from when my kids were babies, and from my honeymoon. If I was to ever lose these photos, life would be sad, but I will never forget the memories. I love that a photo can tell a story.
2.
If I could be one age for the rest of my life, I would want to be
well, my 20's have defintally been a roller coaster ride. But It has made me who I am today. Since I really only have lived through childhood - teens and 20's I would have to say that I would stay right where I was at.
3.
The best way to spend a weekend is
on a drive to a destination you have been anticipating for some time. With your loved ones and friends. I love trips like that.
4.
My outlook on life is
you only live once. Live life to the fullest. Be happy, smile often and don't forget to tell those you care about, how much you love them.
5.
If you want to annoy me, just
brag and brag about yourself.
6. I am completely defenseless when it comes to
desserts, and good food.
7. When dressing for the day one should
put on some comfortable clothes that give you the feeling of cozy-sexy
.
Thanks Lauren for the wonderful link up!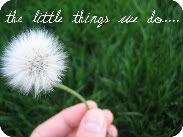 ♥ ♥ ♥ ♥ ♥
AWESOMENESS!
Now for some POSTCARD FUN!
This lovely postcard comes from the awesome
Alicia Marie.
♥ You are such a great person. It made my day to recieve this from you.
I love that this came with a little card. The packaging got sort of messed up during the mailing process but I loved the clean envelope that it came in. Thanks again Alicia. I sure do hope you recieved your postcard, and that it finds you in good health and spirits.♥
If you want to participate in the
POSTCARD SWAP
CONTACT ME