First things first.
I wanted to remind all you lovelies that I am doing a
Postcard Swap
with anyone who would like to swap postcards with me. Mine are handmade and I cant wait for them to go out in the mail. Funny story, Nearly at the exact time I posted the original Postcard Swap post,
Nadine
also posted hers! So we are both doing postcard swaps, and I am excited to be swapping with her as well. So go to the
MEMO
on the Postcard Swap and lets get started!
I am a very lucky girl. I have been winning all kinds of stuff lately!
MY WINNINGS! AH-YEAH!
1st one comes from this lovely blog: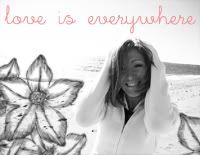 Katie did a lovely
giveaway
on her
blog
that I thought was perfect for
St. Pattys day!
It was sponsored by
Little Yellow Sew Shop
blog (
Etsy
)
Thanks so much ladies, My little girl is gonna love it! I wanted one for me, but thought my lil one would have a ball sporting this around for
St. Pattys day
!
Photo does not belong to me
2nd bundle of joy Giveaway L♥VE comes from:
Melanies
Blog
I am so excited for this to arrive.
It looks light enough to wear it during the sping and fall months, and I love that! She has such cute things Over at her
ETSY
shop.
Thank you again, Melanie! I cant wait..



Tough Cookie Momma
randomly selected me to win her giveaway!
This is what I won!
I coudn't steal a picture from her blog due to copywright, and stuff so let me just tell ya. Its Purex Crystals. I heard they are awesome. So I will try them out and let ya'll know!
A huge thank you to all you great ladies, that do these giveaways! I am anticipating one of my own here very soon. HAVE A GOOD DAY!